Server version: Manticore 3.5.5 368adf63@210413 release git branch HEAD (no branch)
Please take a look at the pic: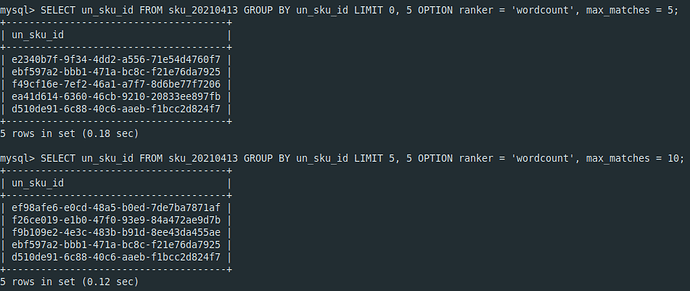 UUIDs d510de91-6c88-40c6-aaeb-f1bcc2d824f7 and ebf597a2-bbb1-471a-bc8c-f21e76da7925 are duplicated. Not sure if this is a proper result set as long as UUIDs should be grouped. As long as I know, there is no such a problem in version 3.5.4.
If I use ordering by UUID, everything works well, but how should it work without any ordering?